Join Laneice Lead for the Month of July for her Christmas in July Giveaway https://www.facebook.com/LaneiceLeads/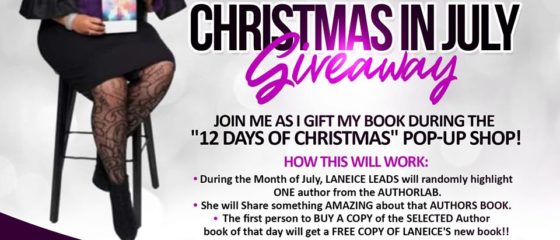 Join Laneice Leads on 8/14/2020 for 31 DAYS OF WOMEN LEADERSHIP LEARNING offered by UNIVERSITY of WISCONSIN–MADISON, she will be presenting on Becoming a CHANGE AGENT for your Own LIFE, https://hr.wisc.edu/women-and-leadership/virtual-learning/
Laneice will be a Session Speaker and Panelist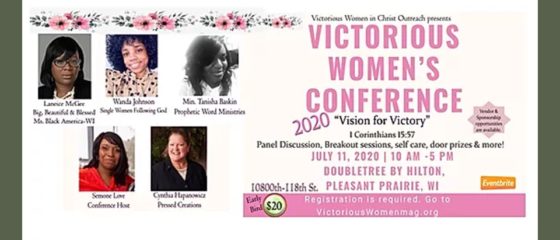 Monday, July 6th, Laneice Lead hosted a presentation " Deciding to Live"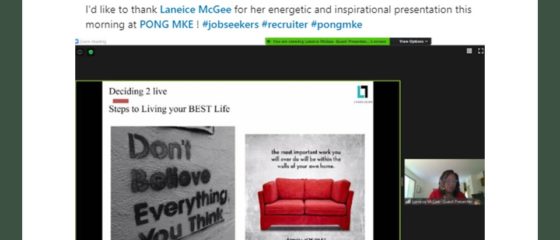 Laneice Leads was honored to be the host at a Mother's day's Brunch for Mother's who lost a child on Sunday, June 28th- HOPE Prevails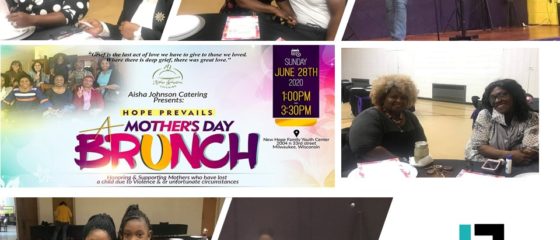 Thursday, June 18th, Laneice Leads, Presented at the Rise of the Female Entrepreneur 5 Day Challenge, Virtual Conference on Servant Leadership
Laneice will be a speaker at the GIRL EVOLVE conference on Friday May 15th
Laneice McGee will be a Guest Panel Speaker for TaylorTalk Show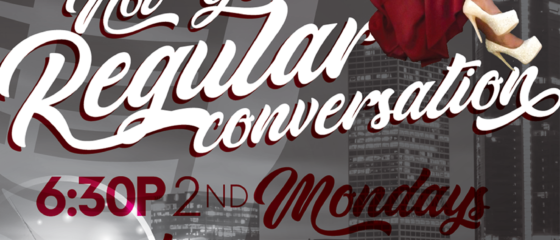 I am excited to present at the upcoming UWM Women Leaders Conference. JOIN Me March 6th, 2020 https://uwm.edu/sce/conferences/women-leaders/?utm_source=195080-E4&utm_medium=web&utm_campaign=2020_WLC&utm_content=registration-button
On Febrauary, 29th Bring your daughter to this fabulous event "3rd Annual I Heart Me Celebration of Self Love Mothers Empowering" Laneice will be one of the break out speakers and will have a...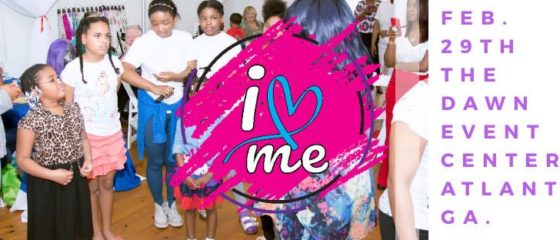 Meet Laneice, as she has an Intimate conversation to learn from ones successful journey and you are invited to the table! Join us once a month with a different guest as we dive in...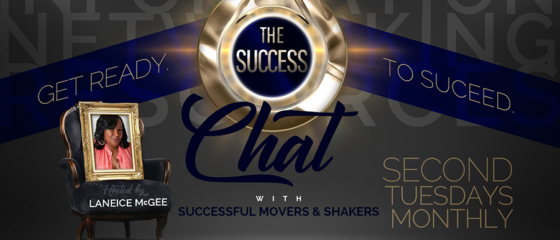 November 30th, check out this podcast, Laneice shares " Purpose and a Positive Self-Image " https://areyouready.blubrry.net/episode-40-purpose-and-a-positive-self-image-laneice/?fbclid=IwAR2jQ52_yXXH0lstIL3ro8UUUSdr14R6kEY14Ad1G8R6pjMJoGL-4fBVYjU
November 20th, What a joy to speak to moms of children 0-5 about their future! Laneice was so excited for this opportunity. https://www.facebook.com/Baby-Bosses-LLC-106545204052824/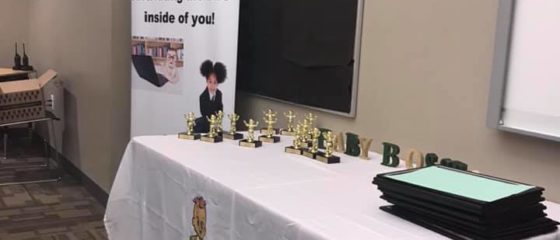 Sunday, November 17th, 2019 Laneice McGee will be the Luncheon speaker for the 22nd Annual Victorious Women Conference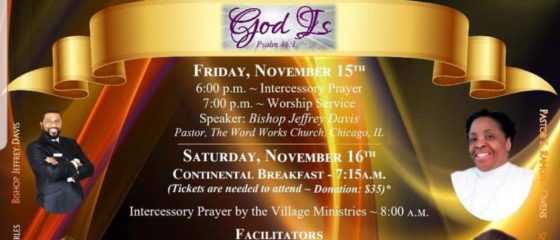 November 13th, 2019 Laneice McGee Tag team with Beth Norris to speak in Green Bay, WI. at the WIOA round-table conference
It's Official, Laneice McGee is Ms. Wisconsin 2019 for the Mr. Mrs. Ms. Black America Pageant https://www.facebook.com/MMBAPageant/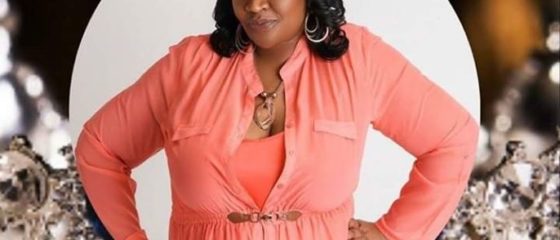 Laneice McGee- Presenter- Aspiring Leaders
Help us Celebrate Ms. Laneice McGee on Receiving an Author of the Year award on Sunday, October 13th, 2019
Congratulation Laneice on receiving a certification of HONOR on October. 12th, 2019
Sept. 17th Laneice is being interview LIVE by Dr. Laci Robbins https://www.instagram.com/drlacicrobbins/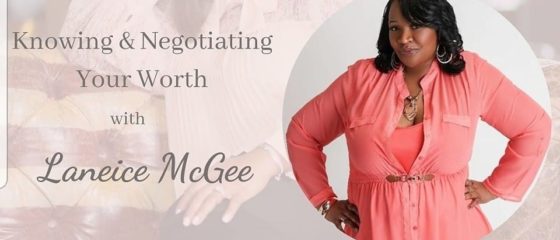 Laneice McGee, Presentation- TEAM POWER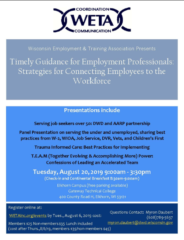 Saturday August 17th, LANEICE say YES has she shares how you can to in her NEW book! Make sure to listen to her radio interview. Catch the reply at https://www.facebook.com/WIYDGospelRadioShow/videos/1117984681745716/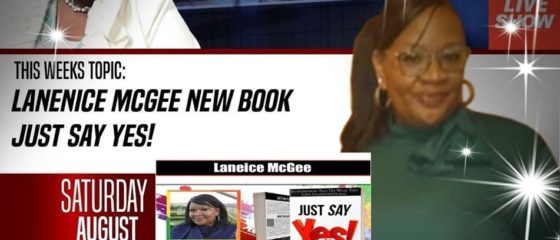 Make Sure to JOIN Laneice EVERY SECOND TUESDAY of the month as she interviews a success business owner and shares their TIPS to success. Catch the video live by liking this page: https://www.facebook.com/prmke/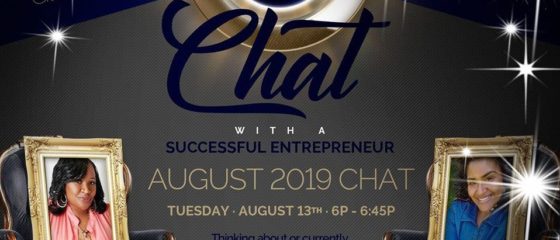 July 19th, 2019 at 8pm Join Laneice on the Radio at www.fbrn.us and hear a up close and person story about how her & her partner started Big, Beautiful & Blessed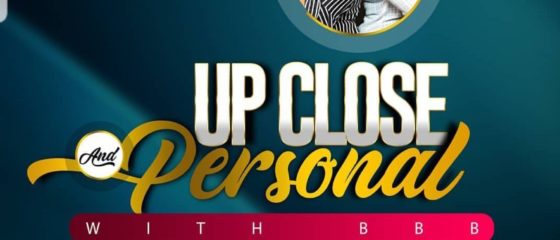 Join WIW Sister Circle Leaders Jennifer Trotter & Laneice McGee on July 11th at 7pm,  for SINGLE CHAT!!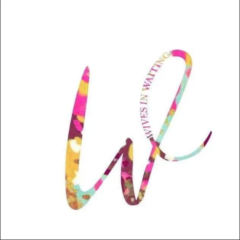 On June 30th My Sista's Keep will be Hosting their 4th annual F.I.R.E Awards!! (Females in Recognition of Excellence) I am Honored to be receiving the "JOSIE MAE THOMAS" award this year. BUY a Ticket: https://bit.ly/2wOzRLw Find...
Keefe Avenue School & Andrew Douglas School 2019 Eighth Grade Completion June 12, 2019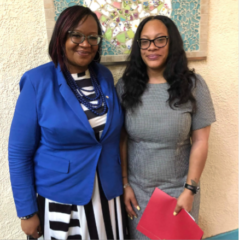 Laneice McGee- Presenter- TEAM POWER (Provided the 1 hour 15 minute Training Via Zoom)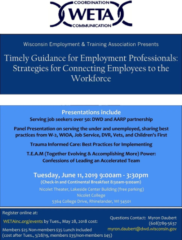 CONNECT | RELAX | RECHARGE | GROW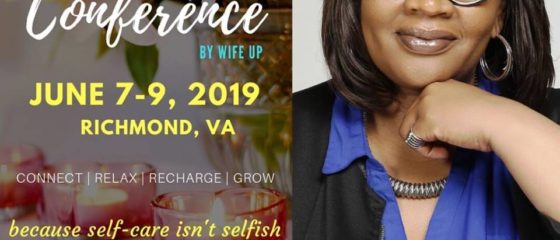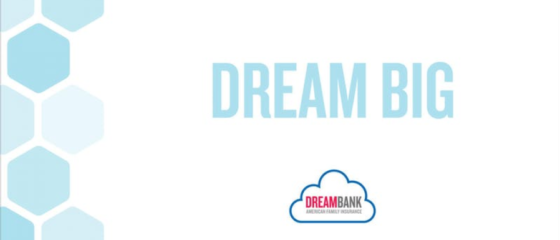 Date/Time: Tuesday, May 21st, Noon-1:15pm Location: American Family Headquarters- 6000 American Parkway, Madison, WI 53783 (Auditorium)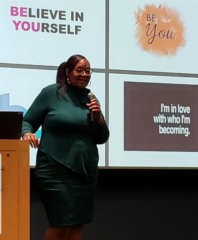 Laneice will be teaching on Entrepreneurship Saturday, May 18th @11:00 am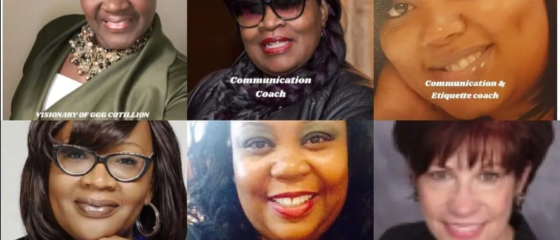 Join us for an evening of celebration and play as we recognize this year's Collaborator of the Year honorees! Each year we honor Black women from across the state of Wisconsin who are collaborating effectively...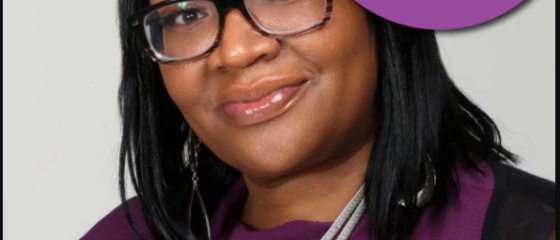 REGISTER AT www.smallbusinessweekextravaganza.com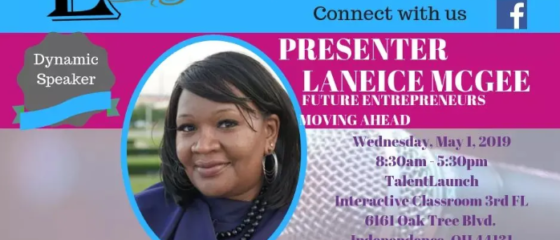 by God's Unchanging Hands Women's Movement (GUHWM) / Founder Marienda Gates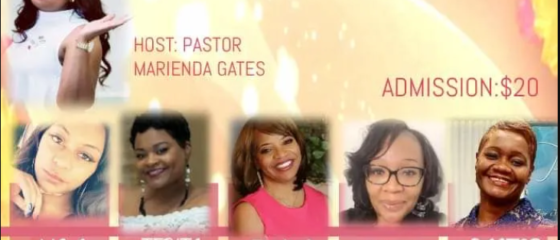 by Rebirth Ink Productions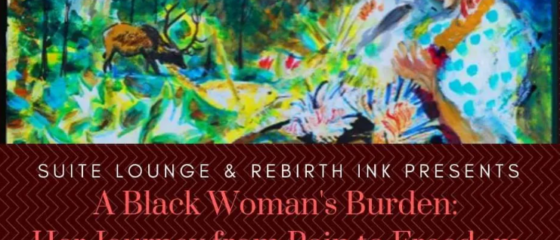 Saturday, April 13th you're in for a treat! Ms. Laneice McGee will be the special guest on The Living Well w/Marrika Talk Show! We are excited to have this POWERHOUSE woman in the studio...
Milwaukee Job Corps Celebrate National Women's Month EMPOWERING DISCUSSION Passing the Torch when Women Lead Embracing #THEIRSTORY #THEIRLEGACY ACROSS GENERATIONS
by Women's Entrepreneurship Week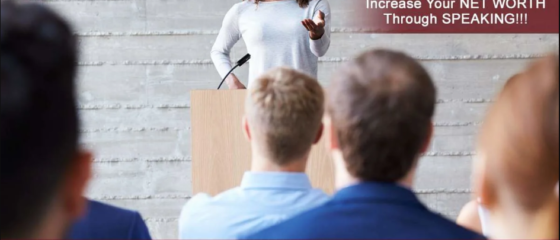 Breaking the Silence Behind Parental Dysfunction
by Dr. Frances Richards, Chief Encouraging Officer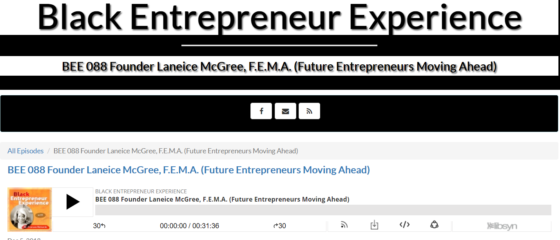 Join us on October 27th from 9am until noon for "Igniting the Passion Within". A morning of beautiful breakfast buffet, vendors, speakers and more. Guest Keynote Speaker Laniece McGee will be helping us to...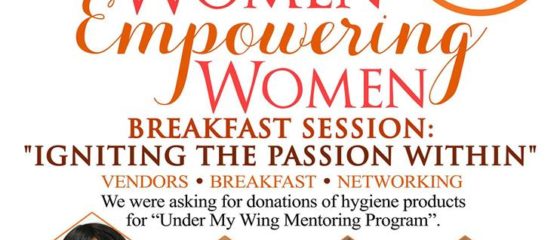 Laneice Mcgee is a Featured Partner!! Come meet her and the other exhibitors on Saturday October 20th, 2018   Over 100 emerging entrepreneurs will be showcase. A host of amazing travel and tourism exhibit...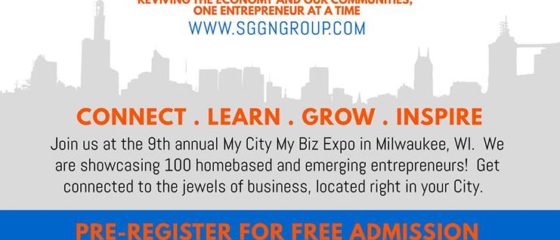 Reimagine – Retool- Renew – Conference Oct. 17th-19th https://www.wetainc.org/ Seminar: Magnet For Success
Books and Brunch On The Bayou welcomes the Authors Evangelist Patricia Hilliard, Christine Hinton, Wesliane Kidd-Aguillard, and Laneice McGee that is apart of the book Tying the Knot Between Ministry and the Marketplace: (Volume...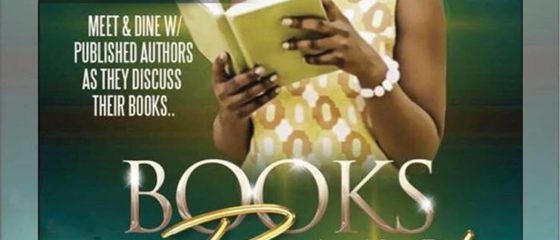 The Entrepreneur In You Conference is designed to motivate and inspire entrepreneurs / business professionals to take a proactive and innovative role in their own success. This will be accomplished through networking, teaching, and sharing of best...
Promoting a Growth Mindset Friday October 5th, 2018   The growth mindset is a concept that can be applied to businesses large and small, nonprofits, startups & entrepreneurs.–It is a concept the can be...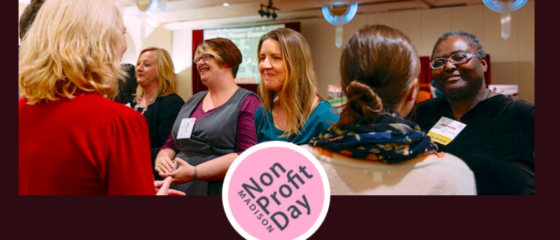 Sunday August 12th, 2018 4pm-7pm 4445 Sauk Trl, Richton Park, IL 60471-1126 https://www.iamyaminah.com/conference
Thursday, June 7 Union South, 1308 W. Dayton Street Madison, WI. 53715-1149 Laneice McGee, will be presenting on "T.E.A.M (Together Evolving & Accomplishing More) Power: Confession of Leading an Accelerating Team".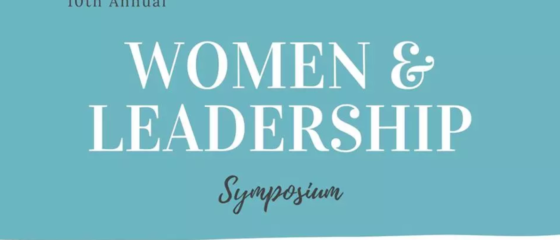 June 6th, 2018 Emcee: Laneicce McGee for the Disrupt Madison – Watch Party http://cultureconusa.org/
Laneice McGee- Master of Ceremony
B.O.S.S.: Believer of Serving Selflessly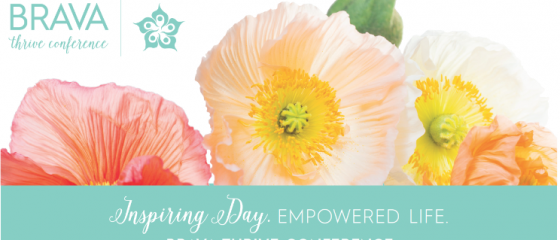 Madison Women's Connection- an affiliate with Stonecroft Ministries Price: $12 contact: RSVP: Mary Naggatz 608-825-9947 mnaggatz@charter.net Visit Women Connection Website Now.
Laneice McGee is a guest speaker for Learning the POWER of Purpose!! Ladies, this is a season of sacafice. Now is the time to be encouraged, restored, and empowered by the Holy Spirt as...
Often, we are so preoccupied looking for the light at the end of the tunnel that we fail to realize we are the light in the tunnel. Join Laneice McGee and learn the importance...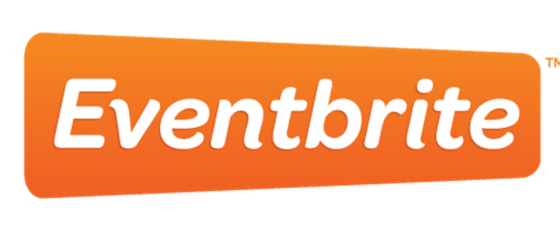 Join me this week with my special guest Laneice McGee as we talk about Loving Yourself. In a season of such great joy and also great sorrow, we want to encourage you to explore...