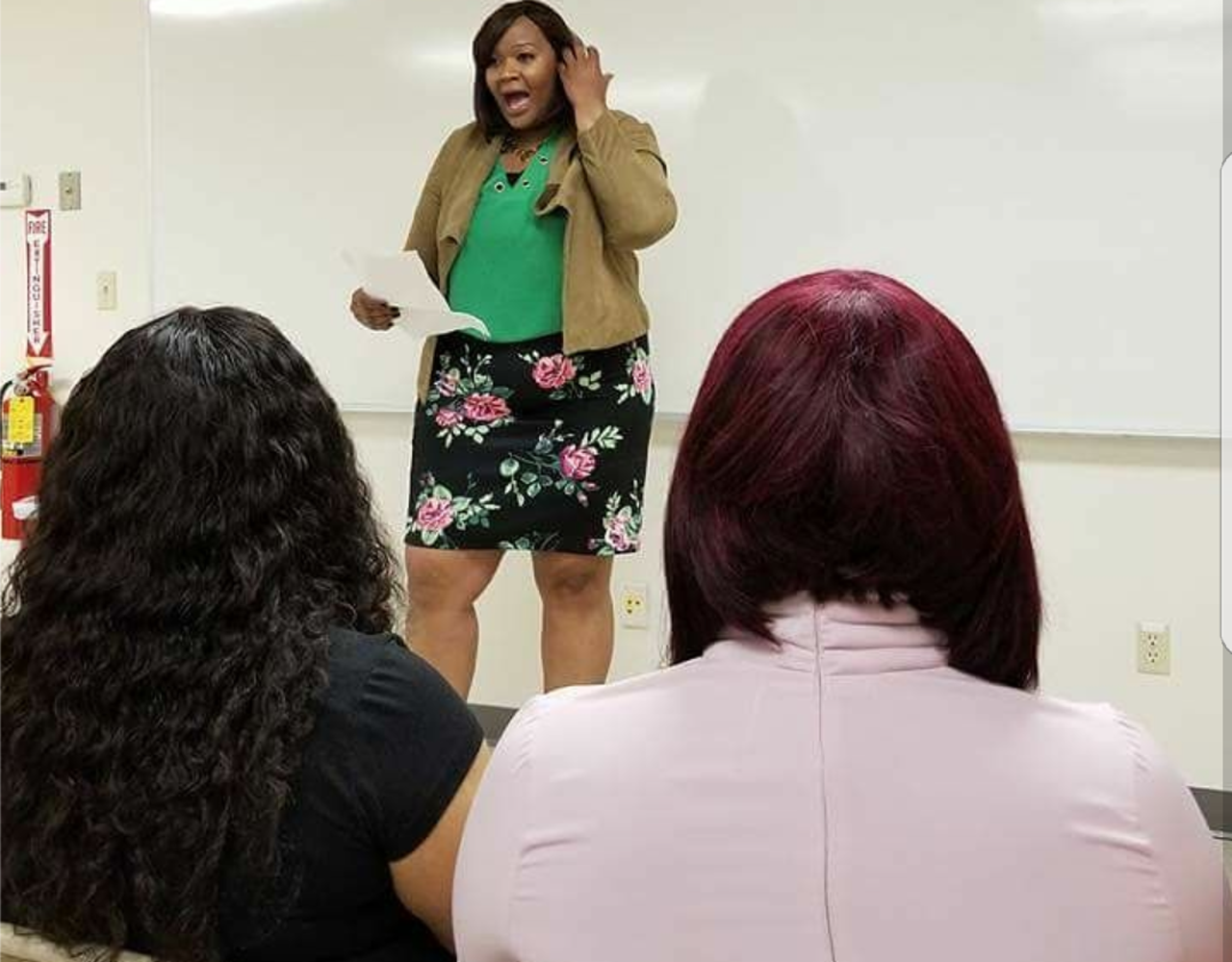 The world is a beautiful place, and so much of the beauty is in what we give and how we live. We have the power of just ONE life, so why shouldn't we try and make the most of it. The current era of this world is full of technology, and the ability to connect. This makes it ten times easier for us to find a way to share something good with the world. The cliché that fits perfectly here is the ripple effect, how if we do one good thing to someone, that person can then do something good for another person, and then another, and another until suddenly it is spread out all over. That is truly achievable, and we need just a little reminder of how and why we all have something we can give for the better.
Our Talent
We all have talent. When people think of talent, they think of singing, dancing, or acting. The reality is, that talent is everywhere, and all around us. It is our job to grab hold of it and use it for good. For example, talking. Sometimes the best talent is being able to have a conversation with someone. Whether it is a colleague or a homeless person on the street, someone is always needing to talk. Another example is laughter, if you can make someone laugh, even if it is the cheesiest joke in existence, it works. Laughter can heal anything from a painful memory to a physical one.
Challenge: Start up a conversation or check the well-being of a stranger. Just a simple "Hello, How are you"
Here is another way we can TAKE ACTION, a better world and community starts with us.
Resources
Some of us have more than others, and when it comes to that it can be hard to realize just how much we can truly make a difference. Some of us have access to food, clean water, and medicine that others are in desperate need of. There are also things that some people don't think of like diapers, feminine products, and clothing. These are things that some people even in the wealthiest countries don't have access too. Think of other things too such as recycling bottles and cans, or donating clothes and left over food.
Challenge: Next time you go shopping, buy just one extra can of soup and drop it off at your local food pantry, or buy a toothbrush or hat for a person in need.
We have so many ways to give, and I truly believe that so many want to give, but are not sure who or where to give. Find a platform that meets your core values, we can do more together than we can do alone.
Money
This is most likely the hardest gift to give, but it is still possible. There are hundreds and thousands of places to donate. For example, there are GoFundMe's, Humane Societies, Research Donations, and even places where Entrepreneurs are crowdfunding. All it takes is anything from $5 or more, and if you can't give $5, try to help and give those who need it the possibility of getting the income they need. Whether it is sharing a post on Social Media, providing support for fundraiser, or donating something for someone to sell.
Challenge: Try and sit aside a minimum of $5 a month to start, and choose a different place or fundraiser to give it too. If 100 people only donated $5, that is $500 right there. So just remember that a little goes a long way.
We have spoke on many ways to give, this is one that I am confident that everyone can accomplish.
Volunteering Time
Whether it is going to the humane society, or even helping your neighbor across the street. Just by giving a little bit of time out of your day, you can change your world. It is all up to you to decide how. There are places online where you can register to go out for months at a time and build libraries or rebuild schools. The world is a huge place, and a huge place needs a lot of help sometimes. Whether it is volunteering for hours, or even stopping by a nursing home to have a conversation. You are giving a gift to someone that is worth more than money can buy, and that is your time.
Challenge: Check the local newspaper, social media sites or webpage to see what events are coming. If it is going to a basketball game to cheer on the local team, or going on a walk for cancer. Who knows, maybe it can lead to new adventures and memories too.
The last thing we will cover, and the biggest gift you can give that has an impact on the world. Is a smile. Yes, it is cliché and often overtold. That is because no one seems to understand the true impact. When someone smiles at you, your reaction is to smile back. It is a contagious expression that needs to be given and sent to others as often as possible. Even for just a moment, if someone can smile and forget about the troubles ahead, it will be worth it. We all have talent, and we are all striving to live a happier and better life. So let's start small with just a smile, and soon we will see our talents and gifts to the world shine and spread throughout it.
Daily Challenge: SMILE!!